NEW Extra Large Labels
especially suitable for Bags & Boxes
136mm x 90mm
see details at the bottom of the page
*********************************************************************
SPECIAL OFFER
Buy 3000 and get an extra 1000 FREE
Various shapes and sizes available
Large Oval 60mm x 34mm
£34 for 1000
This price is for printing in black on
gold, silver or white labels
Printing in any other single colour
is an extra £17 regardless of quantity

Large Oval 60mm x 34mm
£53.00 for 1000
This price is for printing in full colour.
Any design and layout you would like.

Other shapes available
Please note that these images are not actual size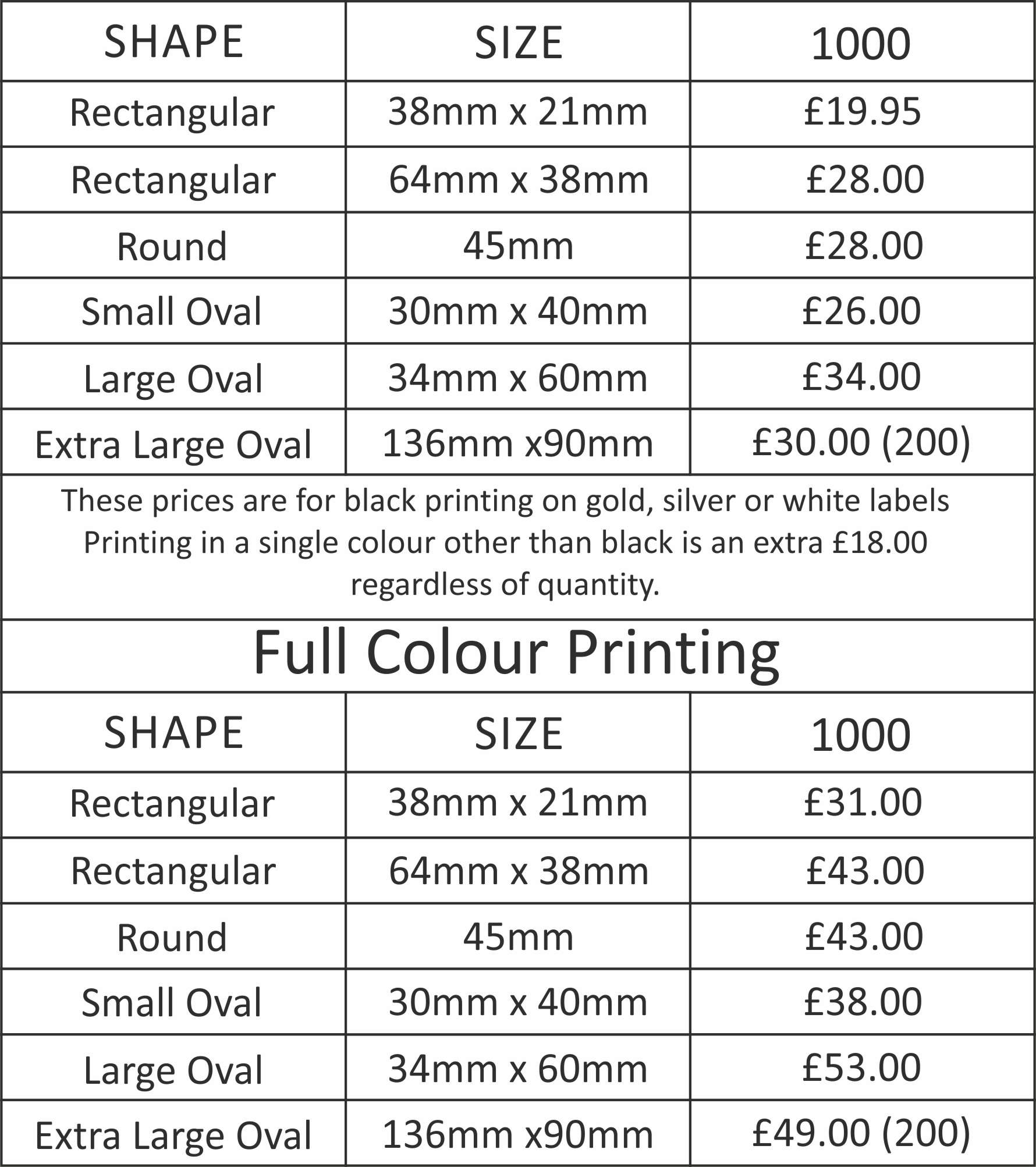 for more information
or when you want to order
just Call 01934 644451
We're happy to help
Design Examples
Below are designs we have printed for some of our customers.
We can design something from your own ideas or we can create something for you ourselves.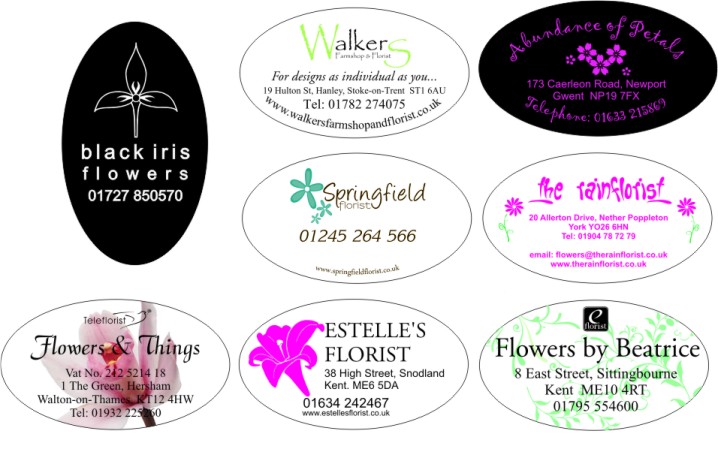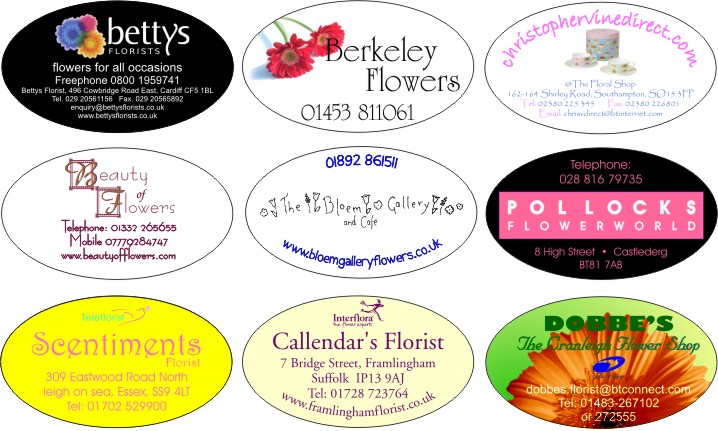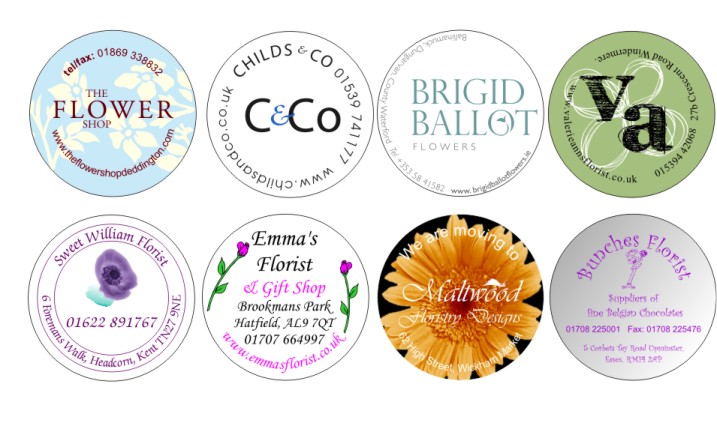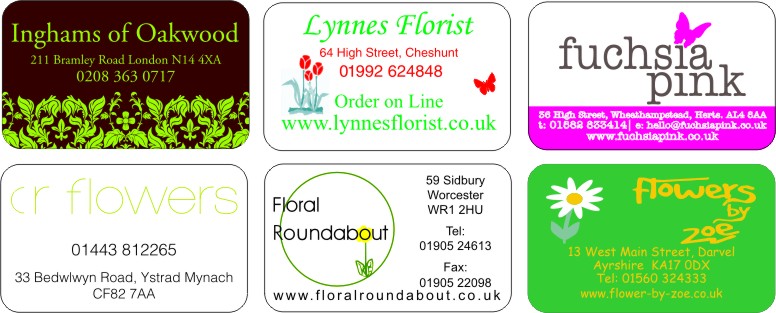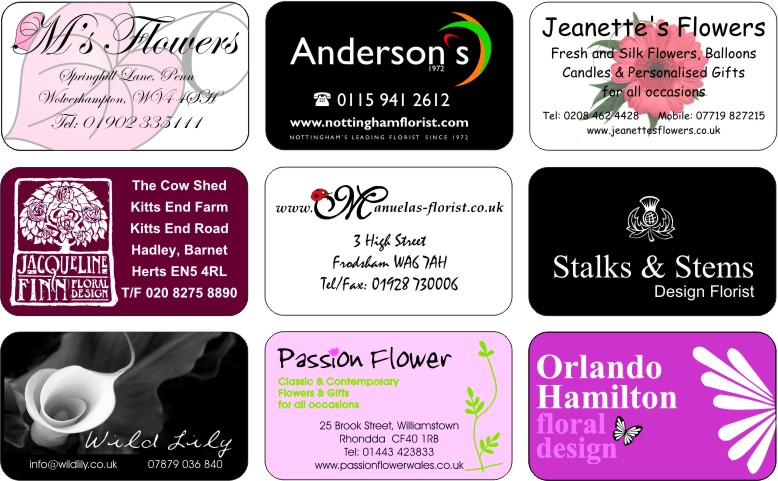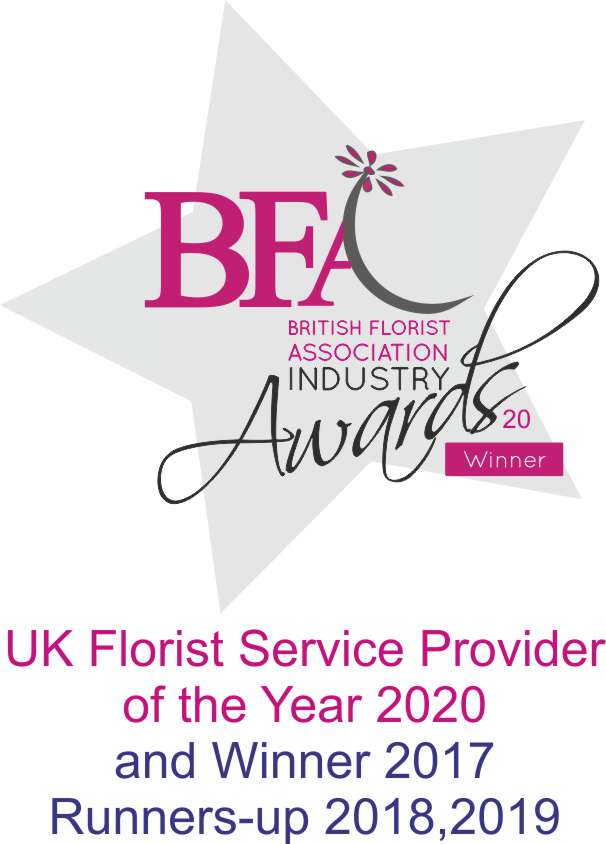 NEW Extra Large Labels
especially suitable for Bags & Boxes
Now you don't have to order far more bags and boxes
than you really want in order to have them with your name on.


Instead you can buy a range of sizes and shapes of bag/box from your wholesaler or usual supplier and simply brand them with a full colour label.


Ready and delivered to you in just a few days
200 for only £30
Here are some samples of these labels we have produced for our customers

200 gold, silver or white labels printed in black for only £30

200 full colour labels for only £51

and buy 600 labels and
we'll give you another 200 FREE