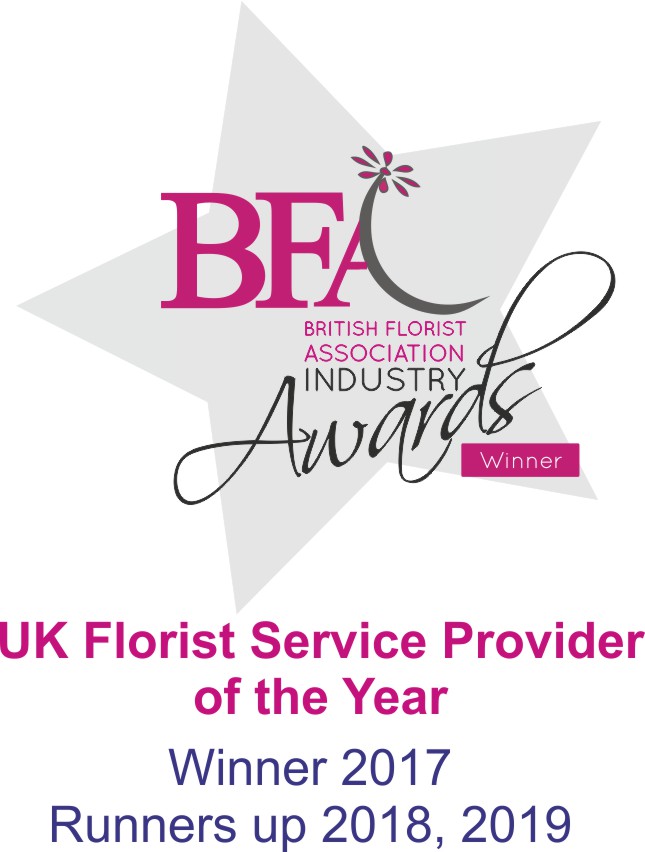 for more information
or when you want to order
just Call 01934 644451
We're happy to help
The Paper Studio
The UK's leading specialist printer for Florists
Winners of the British Florist Association Award
for UK Florist Service Provider of the Year
in 2017 and runners-up in 2018 and 2019

YES, we are OPEN
If you need something then please call 01934 644451

We've had a few calls asking if we are open so this is just a brief note to say that YES we are open. All of our staff have been furloughed. I have stayed on to support and supply those florists who are managing to operate from behind closed doors. It would be more economic for us to close and for me to furlough myself, but I feel I should provide a service to those of our customers who need it, particularly for funerals.

Fortunately I live in the country on the edge of the Mendip Hills so when I leave the house I am able to get into my car without being remotely close to anyone, drive the 2 miles to our factory which is separate from other people and businesses and remain in the factory without seeing anyone. We do not need any deliveries at the moment and the DPD driver who comes to pick up our outgoing parcels and I wave to each over a gap of about 10 metres.
So business carries on, just not quite as usual. It's like going back to when you started in business with you doing everything : taking the orders, designing and doing the artwork, printing, guillotining, packing and doing the invoicing and accounts. I'm sure those of you who are still operating are in much the same position. I ask for your patience as I'm a bit rusty in much of this and I may not be able to turn things round quite as quickly. If you have something urgent then please just call (01934 644451).
Best Wishes, keep safe

Grant
Welcome to The Paper Studio. We are the UK's leading producer of printed stationery for Florists. Our company and those we have absorbed have been printing for Florists for over 50 years. We now have an extensive range of products specially designed to meet the needs of today's demanding florist. We are constantly enhancing our range of designs to keep them up-to-date.

We aim to provide you with the best products available, with great design and the best quality materials, and all with attentive service. We don't have online ordering because we prefer to speak to our customers to ensure we really understand their needs. (Repeat orders are faster by telephone too - averaging about a minute - much easier than logging on and typing what you want, and much easier speaking to a real live caring human being!). Just give us a call on 01934 644451. We're happy to help. We take an enormous pride in creating our products, and on providing customers with the best quality and a personal service. We aim to be dealing with you for many years to come.

Grant McGowan
Managing Director

P.S. We have an extensive range of products on this site, including Florist Cards, Florist Envelopes and Duplicate Order Pads, but it does not show all of the custom designed items we print, such as business cards and letterheads. If there is any printed item you cannot see here, just call or email and let us know what you want. We look forward to doing business with you.